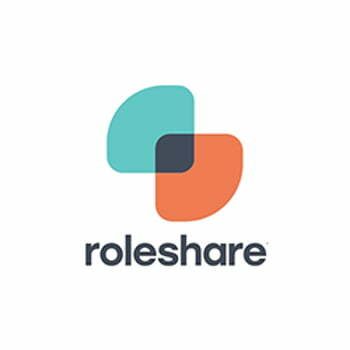 Roleshare gives more flexibility to employees by enabling them to share roles with each other or with new hires. With job sharing, employees work part-time, but the business gets more for each role.
Company Background
Year Founded: 2021
Private or Public: Private
Headquarters: London, United Kingdom
Number of Customers: 5
Mergers & Acquisitions: N/A
CEO: Dave Smallwood
Investment: N/A
Number of Employees: 10
DE&I Leadership: 50%
Website:

www.roleshare.com
Product Analysis
Heritage: Founders Dave and Sophie Smallwood have a background working for high tech companies.
Integration: Custom built integrations with the major ATS providers
Release Schedule: Weekly
Analyst Insight
Roleshare helps improve the employee experience, diversity, and productivity by giving individuals the flexibility to share a job with other employees or new hires. A job share is when two people share the responsibilities, benefits, and salary of a full-time job. They alternate working days or weeks, have a proper handover, share tools and communications channels, and keep productivity going full time.
Roleshare allows two people to apply for a job as a pair and its matching algorithm cross compares skills to find the right fit. The benefits of job sharing include enabling greater flexibility in a tight labor market, allowing two people to work full-time in a part-time way, and supporting talent including caregivers, students and freelancers. Roleshare is also a strong option for professionals looking to transition in their careers.
Job sharing often gets confused with part-time, but it's important to remember the key differences.
Few senior roles in mid to large companies are part-time. And because working mothers are culturally still required to be more flexible than working fathers, it exacerbates the gender pay gap and decreases diversity and inclusion. Traditionally, part-time employees are less likely to get promoted.
Part-time often leads to a lack of business continuity and more resources being deployed when managers and team members need to cover for the days your part-time employee is away.
Roleshare is best suited for mid-market and enterprise companies.
JP Morgan
BP
X Moonshot Factory