Employer Brand Team Structure
A strong employer brand is undoubtedly essential for every TA team to help attract and the best candidates. An organization's employer brand is their reputation and business identity among potential active and passive candidates in the marketplace. It is what makes your company an appealing and desirable place to work. Your company's employer brand also helps sourcers progress their talent pipeline and recruiters garner new people to the organization.
At the heart of an organization's employer brand is a robust team or in some cases an individual that works very hard to maintain the company's image to prospective candidates. Since each employer brand is unique to the organization, each employer branding team also looks different. To better understand these differences and similarities, we surveyed our CXR members.
Check out some of the results from our latest benchmark survey on how CXR members are best using their employer branding recruiting team.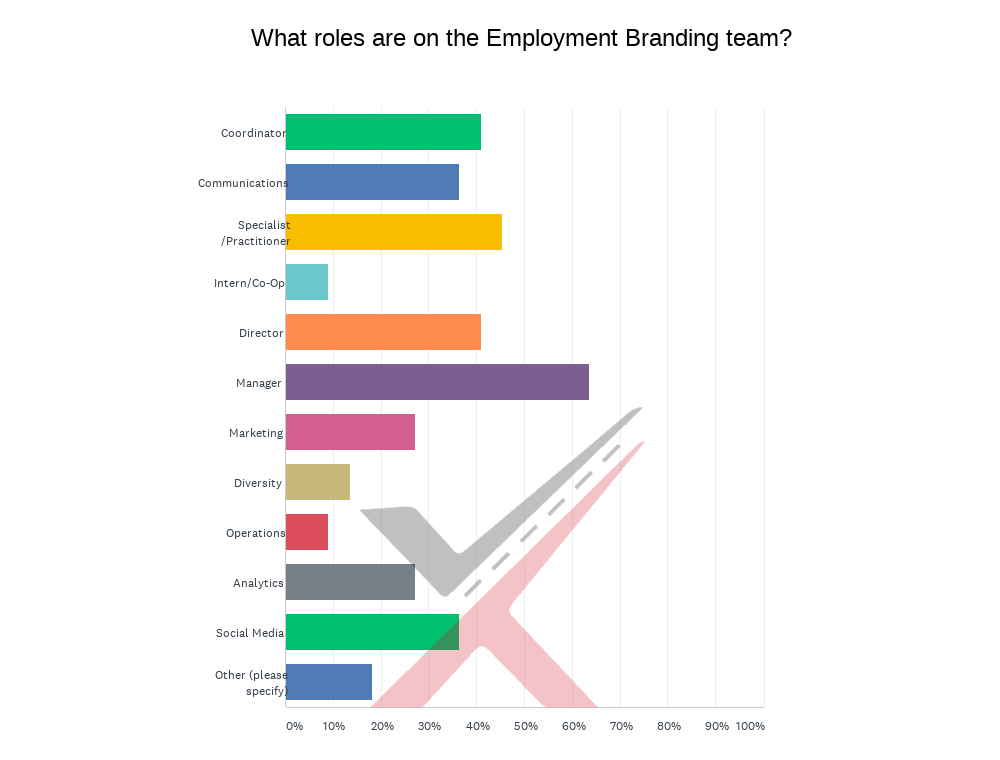 Comments:
Designer
Content
Building long term pipelines of talent, Career Site, Recruiting Technology, Recruiting Optimization
Brand Leader
Comments: