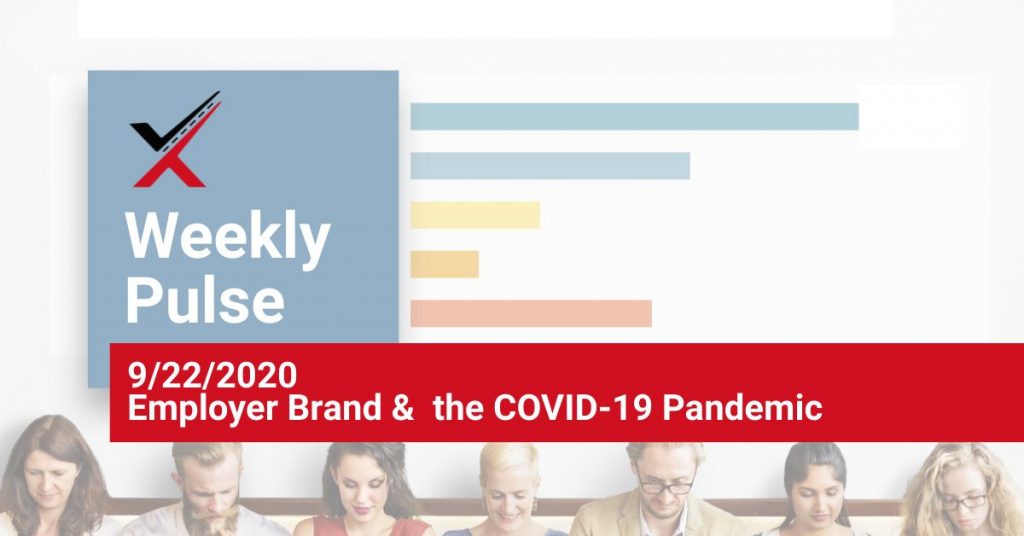 CXR Pulse 9/22/2020: Branding & Marketing during Pandemic
Employer Branding and COVID-19
It's been said, correctly, that our employer brand and reputation after the new "normal" is discovered, will be completely based on how we treated candidates and our employees during the pandemic. We're asking if organizations have begun to deliver messaging that reflects the state of things and how you'd like to be perceived during and after the global crisis.
---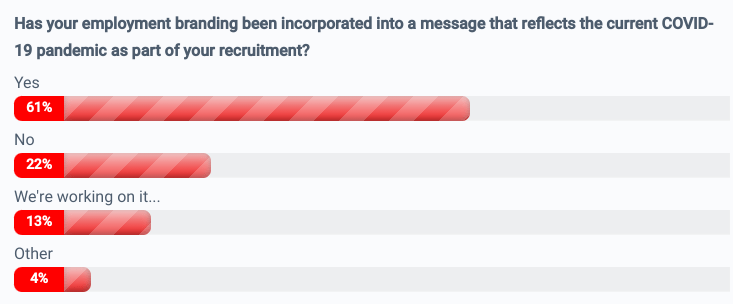 ---
Once you've responded and check out the answers, feel free to head over to the live discussion thread and chime in!
Reminder: This weekly pulse check is open to the public, so share this page forward with colleagues and peers on your favorite social channel.