This 'Lensa' overview of job demand by state is helpful in identifying the intensity of competition. A few of their noted highlights:
The most in-demand job roles of 2021 are desk-based administration roles – Customer Service Representative, Receptionist and Administrative Assistant. These were most posted on the Lensa database.
By looking at internal search data by state, the areas with the highest number of jobseekers are Texas, California and Florida.
It will be interesting to see how their data evolves into a more useful form to compete with other products.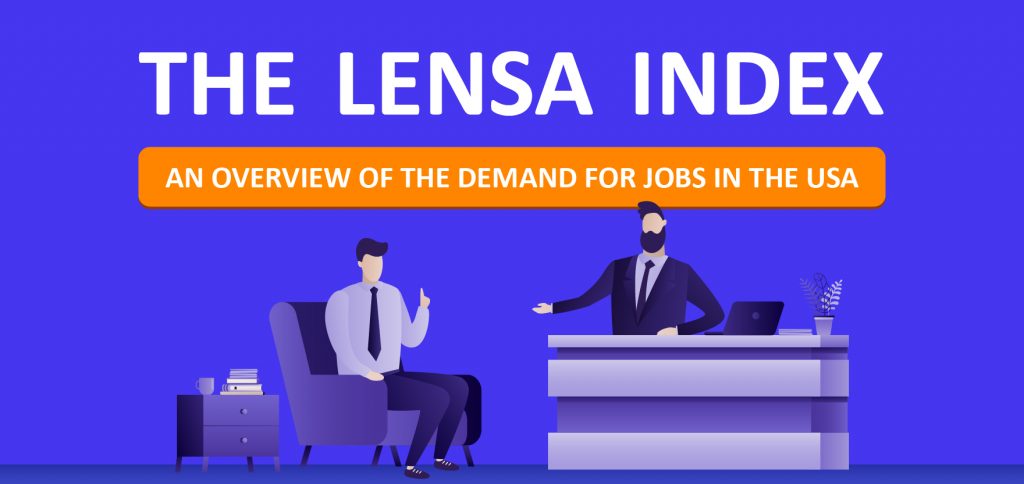 The Lensa Index uses Lensa's internal data to determine which industries are hiring the most people in different states and cities across the nation, and will be highlighting the jobs with the highest demand for new hires.
Read more from the source: Lensa Insights